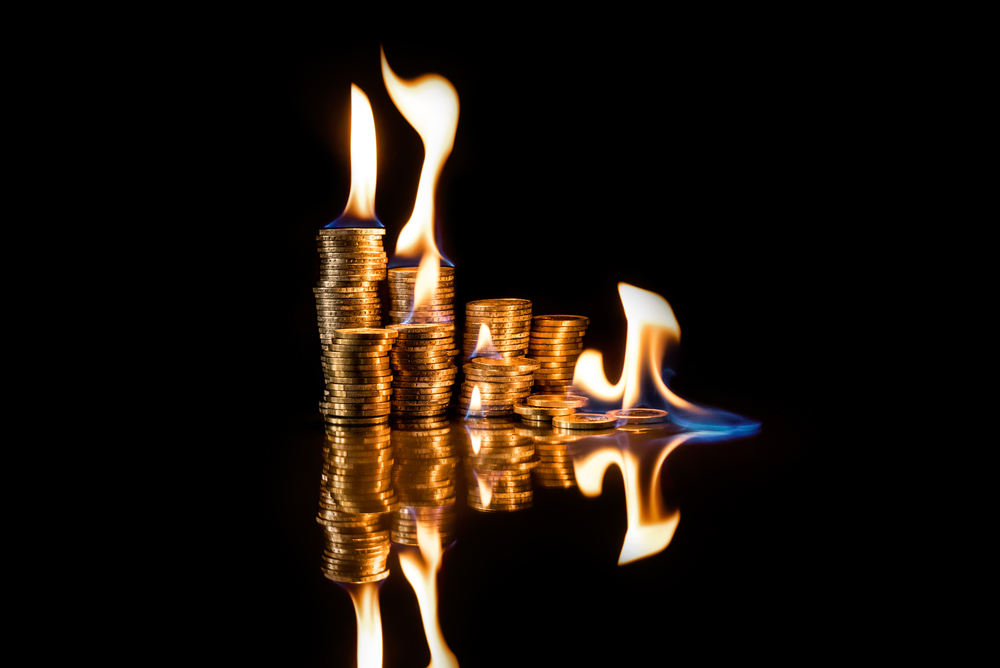 Cryptocurrency markets tumbled early on Friday as financial watchdogs in the UK and US took steps to curb the increasing inflation concerns early on the week. Bitcoin declined as global tech stocks plummet, losing around$1,000 during today's Asian hours.

The Bank of England dented market sentiment after opting to end the asset-buy program on Thursday. It follows Fed's decision to taper its bond purchasing program on Wednesday. Asian stock indexes decline, with Shanghai SE Composite losing 1.16% and Japan's Nikkei 225 dropping 1.79% on Friday. Meanwhile, NASDAQ Composite plummeted by 2.47% on Thursday.
Such developments weighed on the crypto space as Bitcoin dragged other coins down. Terra' LUNA was one of the tokens that posted gains within the past day. The top-speed blockchain had its native token surging 6% over the last 24 hours. However, LUNA rose to $67 on Thursday before dropping to $64 during Friday's early trading sessions.
Everest payment tool founder Bod Ried said that traditional market and cryptocurrencies traded down on Friday, responding to several central banks globally reducing bond buys other catalysts brought by the COVID pandemic.
He added that enthusiasts would return to cryptocurrency markets when risk appetite surges. Increased interest rates can see investors shifting to traditional investments. However, with the cryptos' high ROI, the digital coins and DeFi services marketplace will win in the end.
LUNA has traded upward since November after token 'burn' that pushed prices to ATHs of $78. The altcoin has mimicked crypto market movements since then. Meanwhile, technical indicators show Terra's strength. LUNA trades beyond the 21-day EMA, a tool that determines price actions based on past trends.
The Relative Strength Index stays favorable at 53.30. RSI of above 70 shows an overbought condition, and the asset might start to fall, while readings below 30 mean vice versa.
Bitcoin lost 3.3% after Thursday's rejection at $49,200. While writing these lines, BTC trades at $47,062. Such actions continue to dim investors' hopes that digital coins will end 2021 on a bullish note. Crypto Experts trusts regulators have been building a base for a crypto boom in 2022.